The U.S. Immigration and Customs Enforcement began targeting "rogue" online services last year within the 'Operation in Our Sites" campaign. As a result, a lot of domain names have been either closed or blocked. That anti-piracy policy has already spread its tentacles outside the American soil; for instance, in the United Kingdom, BT (the largest Internet service provider) had been forced by the court order to block access to Newzbin2, a well-known Usenet indexing service. Meanwhile, one more threat to the liberties of the ordinary user is the undergoing Stop Online Piracy Act (better known as SOPA) – a legislation that might grant absolute power to government authorities over the web itself.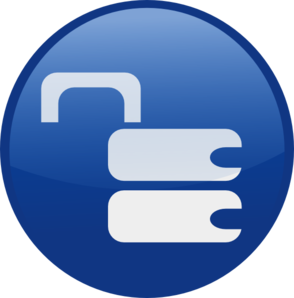 DNS blocking is recognized as the adopted solution against the "notorious" online services. It has been argued against by Public Knowledge: the outfit explained that this blocking method actually causes conflict between DNS server on the web, thus creating both security holes and opening doors for identity theft. In addition, not all users were happy to see they aren't able to access their favourite websites any more. That' why there appeared a lot of ways to circumvent the sites blocking.

One of them is BlockAID – a service especially designed to help Internet users access blocked online locations by getting a built-in database of all those websites. In case an Internet user tried to access a blocked Internet portal, BlockAID would redirect them to the correct address instead of the one seized by the Immigration and Customs Enforcement. Although this piece of software doesn't automatically detect blocked services yet, it still can learn to do so. If you are interested in this application to help you access blocked sites, you can easily find an online guide on how to use it.

Among other solutions the experts point at a FireFox plug-in introduced by MAFIAAFire. This software easily installs on your PC as an add-on to the Internet browser, and, being at its conceptual stage, makes an attempt to overcome the problem of blocked sites by sending a number of the user's requests (that he chooses) to certain websites via a proxy. The plug-in is also available on the Internet, as well as many reviews and advices on how to use it more efficiently.