Spain used to be one of the few countries where non-commercial file-sharing considered legitimate. However, now the country is going to eradicate downloads infringing copyright. With the country's Socialist Party making room for the incoming centre-right Popular Party, the most controversial anti-piracy legislation, Sinde Law, appeared on the government's table on its cabinet meeting a week ago. If you don't know yet, Sinder Law passed the parliament in March 2011 and was sent for the final approval this past October . This bill bears the name of Culture Minister Angeles Gonzales-Sinde.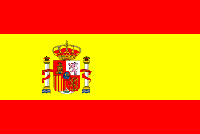 Spanish government spokesman, Jose Blanco, admitted last Friday after the cabinet meeting that Sinde law was part of the agenda, but in the end it wasn't finally approved and has been tabled. The legislation in question is supported by the Popular Party. It will allow a judge to take infringing sites offline within ten days at the recommendation of an administrative committee.

Meanwhile, a general agreement with the industry experts implies that the Socialist Party had taken a decision to pass the legislation in question to the next government. However, a deal concluded between the government and the main opposition party this past January to advance a revised edition of the legislation had caused much anger to the county's moviemakers. It even led to the resignation of Alex de la Iglesia, the county's Film Academy president, the very next day after trying to convince both the government and the consumers to find some better solution to the piracy problem. Alex de la Iglesia claimed that it would be better to start from zero than pass the revised edition of the anti-piracy legislation.