Last week Australia has made a suggestion to "streamline" the process for rights owners to obtain access to private data of suspected pirates from their Internet service providers.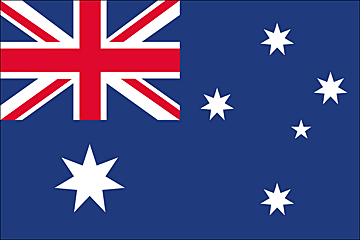 In a while, the department's website released a revised version of the document referring to extending the Safe Harbour provisions in the Telecommunication Act. This version provides legitimate incentives to intermediaries to help rights owners with addressing digital piracy.

Meanwhile, the Department of the Attorney-General claimed that the initial paper was only a draft unintentionally published on the Internet. It was deleted as soon as the error was found, and they promised to post an explanation on the site. They also pointed out that the ongoing discussions between broadband providers and copyright holders can be the most appropriate way to address these problems. The initial document stated that prior to addressing to a judge, right holders are supposed to present with personal data on the suspected copyright violator, like IP address, the infringed content and the exact date when the material was downloaded or shared. A right holder has to pay a fee for this information in order to cover the costs of the Internet service provider.

The country's government was taking these solutions into consideration, particularly after the case of Australian Federation Against Copyright Theft against ISP iiNet over suspected authorization of its clients to download copyrighted content. The official paper was published last Friday and has already been harshly criticized by the country's Pirate Party, along with the Electronic Frontiers Australia. They even commented on the methodology used claim that digital piracy cost the government $1.37 billion between 2009 and 2010.

The Pirate Party representatives admitted that it was disappointing that the Australian government kept basing its opinions on such flawed information, and will most likely go on doing so behind closed doors.

Meanwhile, the latest update published by local media showed that the Department of the Attorney-General has deleted a section from their recent copyright discussion document that had referred to a suggested "streamlined" process for rights owners to access personal data on suspected pirates.