Regardless of all worries of the country, the only thing getting blown up in a so-called "cyber war" that has erupted in Israel seems to be a sense of all proportion.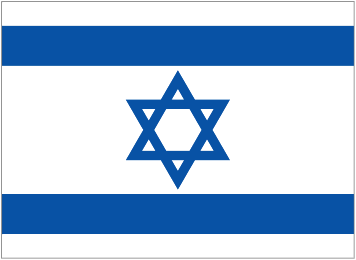 Cyber intruders have somehow disrupted access to the official sites of the Tel Aviv Stock Exchange (known as TASE) and the country's largest carrier El Al Airlines. For some reason, the latter panicked and issued a response which became a string of over the top statements from the company's press office: it claimed that Israel was involved in a cyber war!

El Al Airlines has announced in its statement that the country has been attacked in a kind of a "cyber war" within the last couple weeks. Nobody knows why, but the company claimed that the attacks had come from Saudi Arabia. The facts are that the website of El Al Airlines crashed, and it said the company has been busy trying to solve the problem. Aside from the airline, another organization complained about hacker attack: the stock exchange also said that it experienced cyber attack on the access routes to its site. In the interview, deputy manager of the exchange's marketing and communications unit explained that the Tel Aviv Stock Exchange's trading activities are currently operating normally.

Meanwhile, the intruder in question is suspected to be the same individual who recently published thousands of personal credit card details of the Israel citizens, that has been gleaned from commercial sites during the worst case of mass cyber identity theft that Israel had even seen. Although the intruder claimed to reside in Saudi Arabia, a number of security experts still claim that the hacker was from South America. Up to date, no individual or hacker group has claimed responsibility for these cyber attacks, so it might be not the same person. Nevertheless, this hasn't stopped El Al Airlines bumping up the "cyber war" rhetoric.

Although the government of the attacked country has already threatened to respond militarily to defend its online structures, attacking Saudi schools from air when the hacker might be in Brazil could be a bit over the top. In addition, Israel forgets that there were only three minor hacks. Still, it set up an agency to address cyber attacks earlier in January, whose founding member explained that Israeli most vital systems had already been protected, but the hacker attacks were likely to increase.