While the British government announced its plans to fast track high speed broadband rollout, the country's Internet users don't have any confidence in its promises. That's why newly appointed culture secretary Maria Miller promised today to cut broadband "red tape" in a bid to enable the swift rollout of high speed service.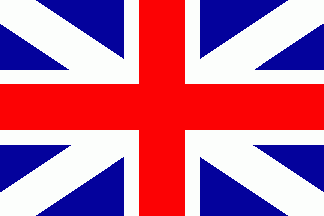 She said that superfast broadband is essential to secure the UK's future – to kick start economic growth and create jobs, and that's why the authorities have plans to invest £680 million in high speed broadband infrastructure.

The attempts to encourage faster deployment of high speed Internet include the possibility to install broadband cabinets in streets without the council approval, and reduced "red tape" in laying street cables and under private land. According to Prime Minister David Cameron, high speed broadband is a vital building block of a growing economy, so the bureaucracy has to be cut.

The intention to attain the highest broadband speeds means a departure from previous plans by ex culture secretary Jeremy Hunt to offer the best broadband in Europe. So, the plans to upgrade broadband infrastructure include increasing the rollout of fibre to the cabinet broadband, with the target being headline access speed of more than 24 Mbps.

Nevertheless, a recent survey showed that 83% of 1,100 respondents in the United Kingdom believe the plans to rollout the superfast broadband in the area are actually very unlikely to be achieved, with just 5% having confidence in the government's promises. The researchers also have little optimism that the UK authorities can achieve their aims. The results of the survey indicate that Internet users do seek higher speeds, but aren't optimistic at all, as their confidence in the government's plans is very low. As such, Maria Miller should take note of this and make sure the authorities keep on track with their ambitious plans, otherwise they run a risk of lowering public confidence even further.

The researchers also pointed out that since Hunt is out of the frame, the question today is whether his replacement will continue supporting his "bold goal". In fact, with nowadays British broadband speeds lagging behind the rest of the European Union, the UK authorities will have to propel the country from the bottom of the pile to the top of the broadband charts. That's not that easy.